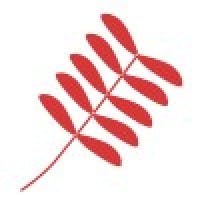 Strategy Focus:
Hedge fund, Private Equity, Private Credit, Venture capital, Infrastructure fund, Real estate fund, Direct Deal
Mr. Kristian Nammack is the Founder and Managing Partner of Matinecock Capital LLC.
Matinecock Capital LLC is a capital introduction business focused on matching returns-first impact investors with leading private funds across various impact themes (climate, renewable energy, gender lens, racial equity, economic advancement) and asset classes (seed, VC, private equity, real estate, infrastructure, private debt/credit).
Prior to this, Mr. Nammack has worked on both the investment manager side - Sanford C. Bernstein & Co, Inc. and Merrill Lynch Investment Managers (acquired by BlackRock) and on the investor side - the Third Swedish National Pension Fund (AP3) and Skandia Liv. Mr. Nammack 's experience is broad in terms of geography, having held several global roles, and in terms of client type, having worked with every type of institutional investor - from endowments and foundations through to the largest sovereign wealth funds.
Mr. Nammack has always been interested in sustainable and responsible investing, having first worked on some client projects with that focus in the late-90s. This became his sole focus as of 2016, a result of events that year that underscored the fragility of US democracy and of Kristian's increased concern for the effects of anthropogenic climate change.
Mr. Nammack is on the board of a new nonprofit called Climate Words. This nonprofit's focus is on developing a lexicon of key climate terms for investors and activists alike. Mr. Nammack is also on the Oversight Committee of the Park Slope Food Coop and engages in social justice activism with his local Quaker meeting.
Mr. Nammack graduated from the University of Virginia where he was an Echols Scholar.
Mr. Nammack currently holds the Series 7 and 63 with FINRA.